UAP WINS G21 Award in Covid Business Hero Category
This year's G Awards took place on Friday 26th of November, and UAP, having been announced as finalists for three categories, won the award for Covid Business Hero!
Covid Business Hero Award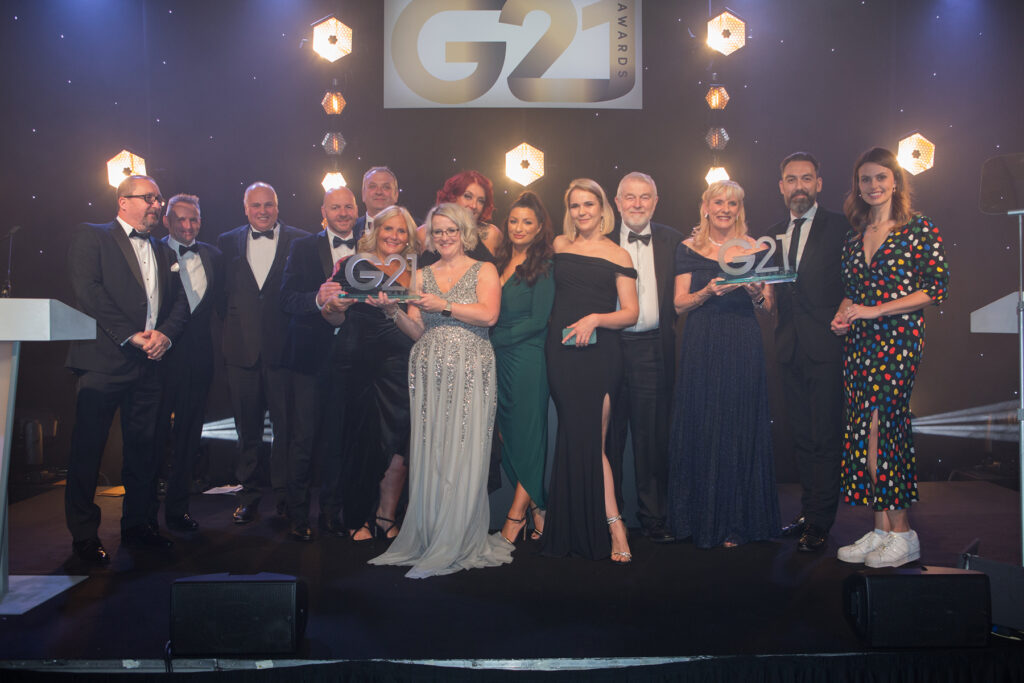 The UAP Team Celebrating Their Award
UAP was quick to respond to the crisis when the pandemic first emerged in China, preventing visitors from coming to site and enabling working from home weeks before the UK locked down.
Concerned about the lack of quality PPE available, the we leveraged our contacts in Asia to purchase multiple PPE consignments, pivoting the business to sustain jobs, become a vital supplier and keep people safer. The team inspected factories and checked documentation to make sure everything imported was fit for purpose and deep cleaned one of our warehouses to hold PPE stock, creating a secure area to hold alcohol-based sanitiser safely.
UAP also used our existing resources to contribute to the emergency response during the initial stages of the crisis, deploying our 3D printers to make more than 250 headbands to enable face shields to be made for front-line workers, as part of a nationwide initiative by the National 3D Printing Society.
Since then, UAP has also donated £500,000 worth of PPE to charities, healthcare providers, schools and community groups, as well as keeping our own team safe and providing opportunities for colleagues to connect with online staff quizzes, bitesize training and free weekly yoga sessions.