Meet The Team
We've got you covered wherever you are
External Sales Representatives
Representatives
Internal Sales & Admin Team
Team
* Online = UAP Store and TradeLocks
---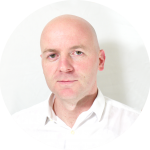 Barry Halpin
National Sales Director
Barry has worked at UAP since joining as a sales representative in 2013 and has worked his way up to the national sales director position. He has more than 19 years' experience in the fenestration hardware market, and has previously worked for IFI Ltd, Gretsch Unitas and Avocet Hardware.
Contact Barry
Mandy Ferguson
Onboarding and Sales Compliance Manager
Mandy has worked for UAP since joining as sales admin in 2011 and has worked her way up to the onboarding sales and compliance manager position.
Contact Mandy