Meet The Team
We've got you covered wherever you are
External Sales Representatives
Representatives
Internal Sales & Admin Team
Team
* Online = UAP Store and TradeLocks
---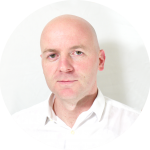 Barry Halpin
National Sales Director
Barry has worked at UAP since joining as a sales representative in 2013 and has worked his way up to the national sales director position. He has more than 19 years' experience in the fenestration hardware market, and has previously worked for IFI Ltd, Gretsch Unitas and Avocet Hardware. With a proven track record of exceeding targets and delivering exceptional customer experiences, Barry is the driving force behind our sales department's success.
Contact Barry
Tasha Doyle
Internal Sales Manager
Tasha is a dynamic and results-driven Sales Manager at UAP Ltd, bringing a wealth of expertise and enthusiasm to our sales team. Her strategic approach, coupled with her ability to build strong client relationships, ensures that UAP Ltd continues to thrive in today's competitive marketplace. Tasha's dedication to excellence and her commitment to achieving outstanding results make her an invaluable asset to our organization.
Contact Tasha