Personalised Marketing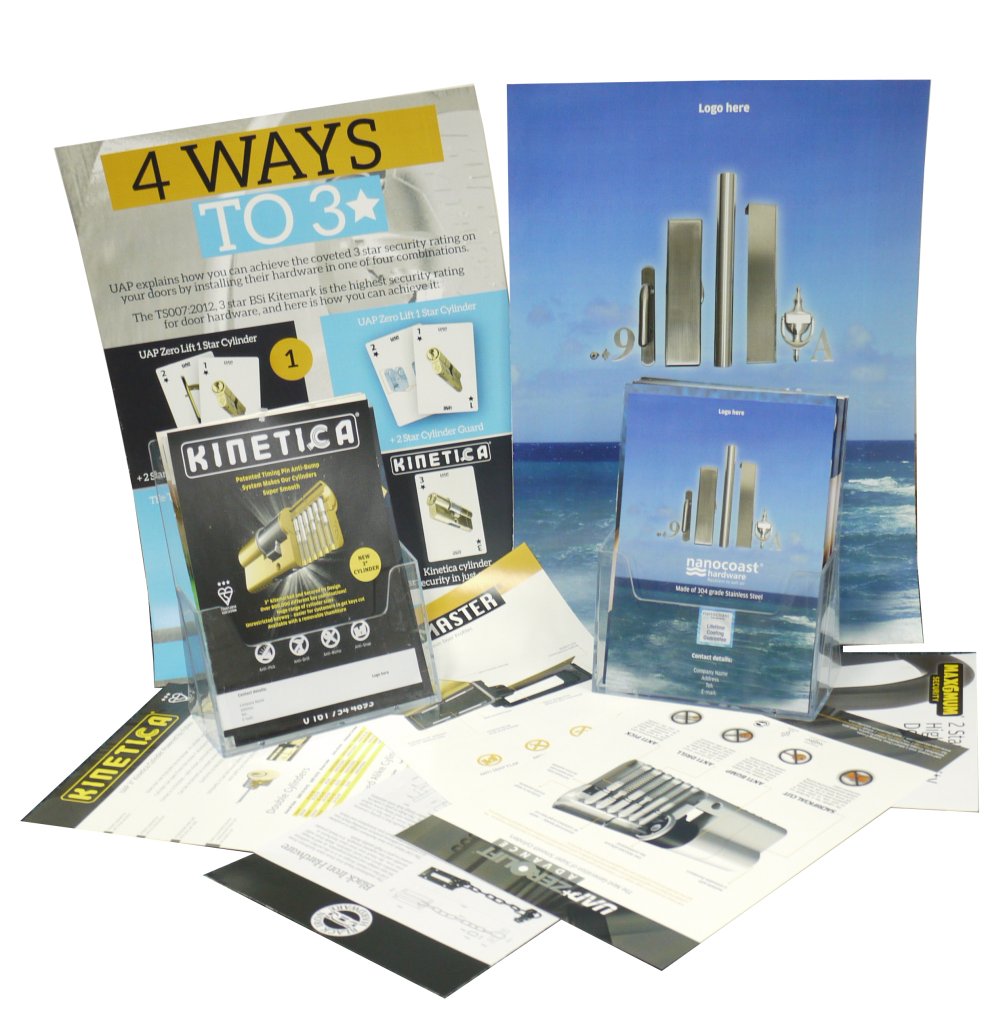 Pretty much all of our marketing material can be tailored to you. Our bespoke marketing options include printed product tech sheets, posters, leaflets and brochures which can have your logo and contact details added if you wish.
With our very own Graphic Designer and printing facilities we produce all of our tech sheets and promotional material in-house, which is why it's easy for us to personalise them for our customers.
All of our tech sheets and marketing literature has been created to the highest of standards; from the design and layout, to the quality and easy to understand information we provide for customers.
To see for yourself, please take a look at our downloads section of the website.