Introducing the UAP Ltd R-lock Window Restrictor Lock – The Ultimate Solution for Trade Professionals!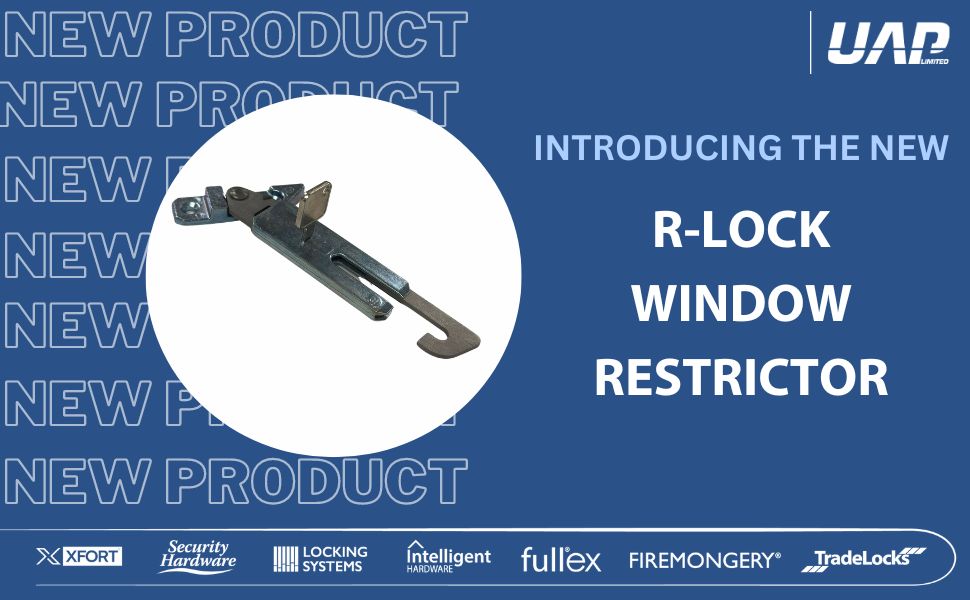 As a trade customer, you understand the importance of delivering top-quality products to your clients. That's why we are thrilled to present the UAP Ltd R-lock Window Restrictor Lock, an innovative and reliable solution that ensures safety and security for all windows.
Designed with precision engineering and manufactured using premium materials, the UAP Ltd R-lock offers exceptional durability and functionality. This window restrictor lock is engineered to prevent unauthorized access and keep windows securely in place, providing an extra layer of safety and peace of mind to your customers.
Key Features: 
Enhanced Security: The R-lock is a robust locking mechanism that effectively deters potential intruders from gaining unauthorized entry through windows. It significantly reduces the risk of break-ins and adds a layer of protection to your customers' homes or businesses.
 Child Safety: Safety is of utmost importance, especially when it comes to children. The UAP Ltd R-lock ensures that windows cannot be opened too wide, preventing accidents and falls while allowing proper ventilation.
Easy Installation: We understand that as a trade professional, time is valuable. The R-lock's straightforward installation process saves you precious time during fitting, allowing you to focus on completing projects efficiently.
Aesthetically Pleasing: The sleek and contemporary design of the R-lock seamlessly integrates with various window types, preserving the aesthetic appeal of the property while providing the necessary security measures.
Durable Construction: Crafted from high-quality materials, this window restrictor lock is built to withstand the test of time and harsh weather conditions, making it a cost-effective investment for both you and your customers.
Compliance: The UAP Ltd R-lock is designed to meet industry safety standards and regulations, ensuring that it adheres to all relevant building codes.
Versatility: Suitable for a wide range of windows, the R-lock can be used in residential, commercial, and industrial settings, making it a versatile choice for your diverse clientele.
At UAP Ltd, we prioritize innovation and customer satisfaction, and the R-lock is no exception. Join our network of trade professionals who trust the UAP brand for delivering cutting-edge solutions that exceed expectations.
Choose the UAP Ltd R-lock Window Restrictor Lock for your projects, and rest assured that you're offering your clients the best in safety and security. Elevate your reputation as a trade expert with this premium product. Order now and experience the difference in quality and performance!
For more information please visit the product page
For more window security hardware products, visit Security Hardware