Kings Solutions stock the Cockspur Window Handle & Lockable Sash Jammer
Kings Solutions pride themselves in keeping uPVC and aluminum windows and doors working effectively and efficiently.
Within their vast range of high quality products, Kings Solutions are now offering the UAP Cockspur Window Handle and the Lockable Sash Jammer.
UAP Cockspur Window Handle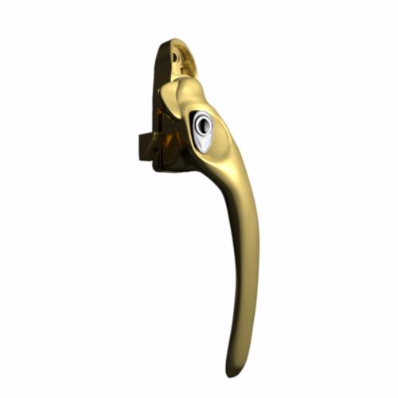 Made from Zamack, this high quality handle is ideal in securing aluminium and uPVC windows. The lockable push button design offers the consumer added security. Whats more it's compact design adds style to any window.
The UAP Cockspur Window Handle is available in 5 different finishes and comes with a 5 year coating guarantee. With the option to offer both right hand and left hand versions, it's aimed at the fabricator who wants to offer different solutions for a wider range of windows.
Find out more about UAP Cockspur Window Handle by clicking here.
UAP Lockable Sash Jammer 
Intended for those seeking a low cost security solution, The UAP lockable Sash Jammer is an excellent, must have security device for uPVC windows and even doors.
The UAP Sash Jammer is simply a high quality window lock designed to combat the most common burglary techniques and deter forced entry into homes.
With a twist of the Sash Jammer handle, it is secured over the frame, preventing the levering of the window sash or door leaf – a common burglary technique. When locked with the key, the locking arm cannot be moved out of position providing an simple, yet highly effective home security device.
The Sash Jammers are available in white and brown to help match the uPVC frame.
For a detailed look into the UAP Sash Jammer watch this short video.
For more information about the UAP Lockable Sash Jammers contact a member of our sales team on 0161 796 7268.
For more information about Kings Solution, head here.