UAP to Win? – Our 2021 Award Entries
Award season has come around, and UAP are finalists in two business and industry awards, the G Awards (Glass and Glazing) and Engage Awards. We have also entered into the Edie sustainability business awards for our eco-friendly practices and net-zero initiatives.
G21 Awards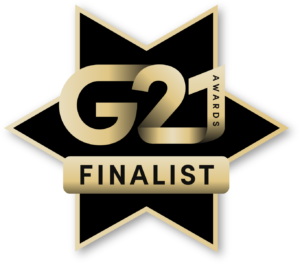 The G Awards is the awards ceremony for the glass and glazing industry. This year, the G Awards are back with the G21 event after a break in 2020, with an event taking place in London Hilton on the 26th of November.
UAP are very proud to announce that we are finalists for G21 in the "Covid-19 Business Hero", "Best New Product" for our TS008 Soterian Slim, and "Best Training & Development" categories.
Engage Awards
The Engage Award ceremonies are also back for 2021, and we have been announced as finalists in the "Best Use of Training" category for our UAP Training Academy.
Sustainability
The Edie Sustainability Leaders Awards are the largest sustainability-focused awards in the UK, recognising "excellence across the spectrum of green business; from the best efficiency programmes through to product innovations, from stakeholder engagement and social sustainability initiatives to the people on the ground who are making change happen".
The shortlist is announced in November, with a live event on Wednesday 2nd February 2022 at Park Plaza, Westminster.
We're very excited to see the outcome of these awards ceremonies – we've worked particularly hard at UAP on our training and sustainability initiatives over the last year and we're proud to be recognised in the finals!