The Third Episode of the Hardware Intel Podcast is Out Now!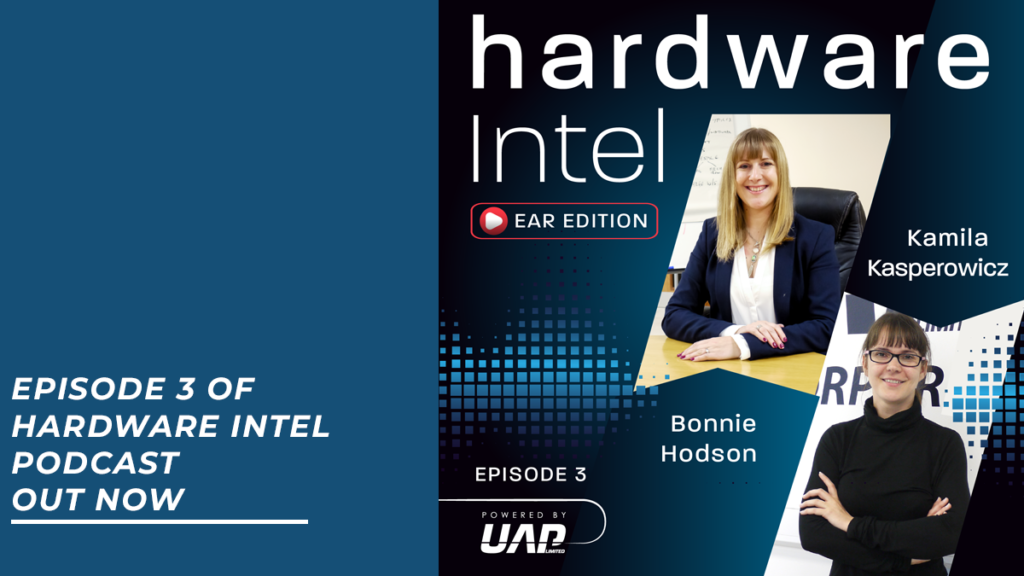 The third instalment of UAP's Hardware Intel podcast hit the airwaves today – click here to listen! Host and property expert Sian Astley, UAP's Chief Financial Officer Bonnie Hodson, and Marketing Director Kamila Kasperowicz discuss how hardware can be made sustainably, and how that can contribute to a greener world.
Every home and business has a carbon footprint, as we all use energy and create some amount of waste while at home or work. Bonnie and Kamila explain how UAP reduces its carbon footprint by saving energy via lower-energy electricals, solar panels, and heat insulation. This allows us to use approximately one third of the usual amount of energy for a business our size.
The discussion moves into the business benefits that companies can see from being greener, such as the effect it can have on stakeholders and investors.
Employee wellbeing is also touched on as another element of improving the sustainability of a business holistically.
The episode is available on all major podcast platforms later this month. Click here to catch up on the previous episodes, or find them on Spotify, Apple Podcasts, Podfollow, and ListenNotes. Full videos of the podcast episodes can also be found on our YouTube channel.