Going Back to Work Safely with PPE from Tradelocks
To meet the demands for PPE and help to reduce the nationwide shortage, we have been using our manufacturing resources during the pandemic to produce a range of high quality and fit-for-purpose protective equipment, including a range of face masks, safety goggles, face shields, hand protection, aprons and coveralls. These PPE products are designed to meet a diverse range of needs for any workplace in any industry that needs them, and are also suitable for use in schools – a range of children's visors and facial protection will be available soon. Each product is available online at www.tradelocks.co.uk/ppe and customers with a Tradelocks trade account will be eligible for a 10% discount on the whole range with no promo code required.
UAP are a socially responsible business, and we have made it our mission to donate free PPE to adult and children's hospices in the local Manchester area to staff and visitors so that families can say goodbye to their loved ones in complete safety. You can find out more about the things we're doing to support our community during this time here.
Click the images to visit the product links
Face Protection
Our 3 layer medical-style face masks are fitted with a micro filter layer and are designed to last a full shift. They can also be used in any public environment e.g. in a supermarket as recommended, or for travelling to work on public transport. Intended for single use. Children's sized versions will be coming soon.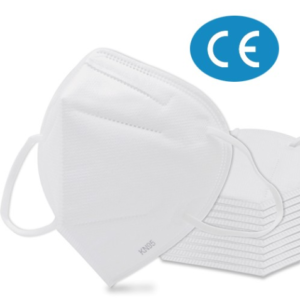 A different type of mask, the CE marked 6 layer foldable facemasks often referred to as N95 masks – these have been in incredibly high demand in the last few months. Made in the highest quality, these masks are used throughout the Far East by medical professionals and are ideal for health care workers. N95 masks can be re-used as long as they maintain structural and functional integrity and the filter material is not physically damaged or soiled. 6 layer masks are sold in packs of three.
Similarly, 4 layer foldable face masks (also referred to as KN95 masks) are re-usable and intended for travel and work shifts. They are foldable and ideal for packing away in a purse or pocket on the go and are great for locksmiths, installers, and anyone who wants to take on and off a face mask throughout the day. Sold in boxes of 10.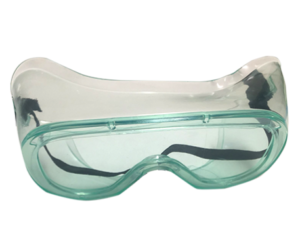 Our CE marked safety goggles provide vital protection to the eyes and are designed specially to not obstruct vision. Combined with our face masks, these give fantastic protection in all work situations. Each pair of goggles are recommended to be re-used for up to a week if handled and cleaned correctly – medical use however requires them to be replaced after every wear. Available in transparent or a green tinted finish.
Face shields provide exceptionally high protection, especially when combined with other PPE products such as face masks. Our face shields are CE marked, provide maximum defence, and are suitable for medical workers. Similar to the CE marked goggles, these face shields are recommended to be used for up to a week if handled and cleaned correctly if for general use, but medical professionals should replace their face shields after every wear.
Hand Protection
Protecting your hands while at work is vital, and our CE marked nitrile gloves offer a high level of protection, suitable for medical professionals or general work conditions. A pair of nitrile gloves can be worn all day if handled and cleaned correctly for general use, but medical professionals should replace them after every use. Sold in packs of 100.
Overall Protection
Sterile head to foot coveralls are crucial in any medical environment and can also be used in other work environments to keep colleagues and customers safe as they can both contain bacteria carried by the wearer and protect the wearer from outside bacteria to prevent spreading. Coveralls are available in both 175mm and 185mm to fit most bodies. Wearing a coverall in a professional setting signals to your customers or those you come into contact with that you are taking everyone's safety seriously and removing as much risk as possible.
Our sterile safety aprons can be used by medical professionals and any other workers who may require them. Available in 185cm size and sold in singles.
Finally, UAP will soon be providing hand sanitizers which can kill 99.99% of germs that hands come into contact with, sold in 1000ml sizes.
If you would like to learn more about the PPE we provide, please visit www.tradelocks.co.uk/ppe or email our team on [email protected]