UAP Supports Fire Door Safety Week Campaign
Published on 26 September, 2016
Blog
 This week we are pledging our support to Fire Door Safety Week by highlighting the importance door hardware plays in ensuring a door is as fire resistant as possible.
On average there are 174 building fires each day in the UK; there were 139 fire related fatalities last year in the months between April and September and fire services attended around 93,200 fires in England in the same period. With that in mind it's essential to safeguard all properties and homes from the spread of fire, and often a door, whether it is a fire door or not, is the first line of defence.
We supply a range of hardware solutions that have been made with fire durability in mind. All of the products in our Salamander Fire check range use the most innovative materials to slow down the spread of fire through a door. All products have been stringently tested and materials have been hand-picked for the best results.
---
4 Products for Fire Safety
Certifire Letter Plates, in either aluminium or stainless steel have been third party tested and awarded the 30 minute fire resistance certificate for a 40-80mm door profile. This means they have proven that they can withstand the effects of fire and stop its spread onto a door for at least 30 minutes.
Every aspect of the letter plates were designed to have the best effect against fire; the intumescent was hand-picked as it activated 5 degrees lower than any other available, and the letter plates were made in all metal to help maintain their structure when burnt. In a fire situation it is not only how quickly materials burn, but how structures stay intact. Certifire letter plates retain their structure by having all metal, through-bolt fixings and metal plates holding them together. Long after the internal frame has been destroyed by the fire, the fixing system will be maintained.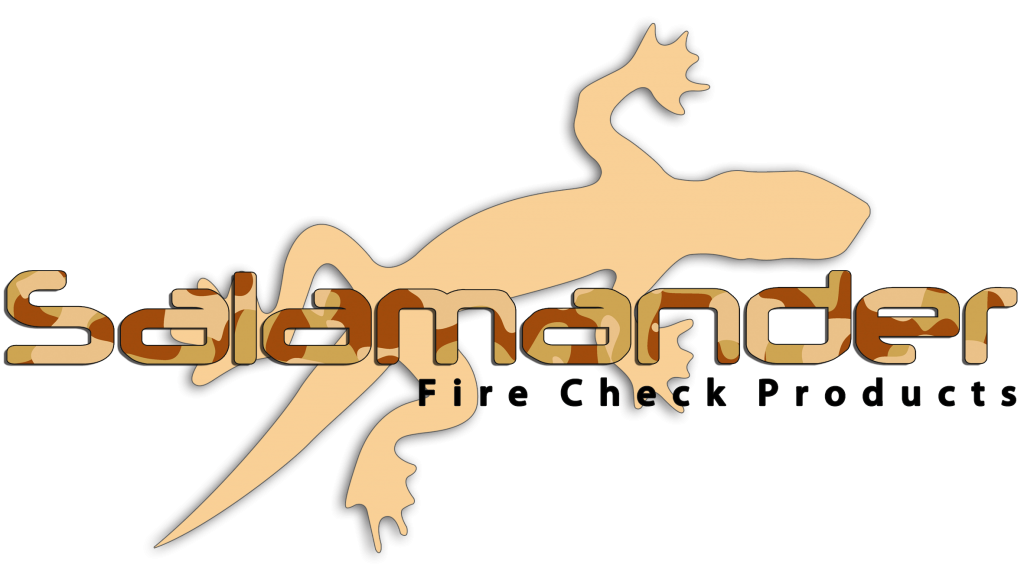 Fire Check Door Viewers help stop the spread of fire onto a door for at least one hour. All of our products in the Salamander range have been quality and fire tested to make sure they are as safe and effective as possible.
Both UAP's Firecheck Door Viewers and Firecheck Letter Plates include pioneering features which slow down the speed in which a fire can spread through a door. Intumescent lining is used, which has the unique ability to expand against heat which has radiated directly from a fire. The intumescent lining expands to 50 times its size, sealing any gaps in the door hardware meaning less smoke is able to get through.
The non-heat absorbing washers hold the doors attaching metal fittings. They are extremely important, forming part of the hour patent, acting as a heat sink, keeping the metals screws away from the plastic and in turn the heat.
 Fire Check Letter Plates are another product from the Salamander range. The fire check system can be used with any of our 40-80mm letter plates; it can be applied to any size and any material you choose. The system covers FD30 and FD60 fire doors, so the whole range of fire doors can use them.
 The UAP Fire Resistant Door Closer is a must have on any fire door. A fire door can only act as a defence against fire if it is closed and that's why a door closer must always be installed. Our product has been fire tested to BE EN 1634 for FD60 timber doors and FD240 steel doors; it can be used for doors which weigh up to 60kg and with a maximum size of 2100mm x 950mm.
Fire Door Safety Week, which is a nationally award-winning campaign, aims to raise awareness of the critical role fire doors play in saving lives. UAP fully support their message that a door is more than just a door – it is an 'engineered safety device' – which is why every single door should be prepared to protect against fire.
 For more information on UAP fire resistant hardware click here.