UAP MAKES SURE STAFF'S DOGS DON'T HAVE A 'WOOF' TIME WHEN THEY RETURN TO THE OFFICE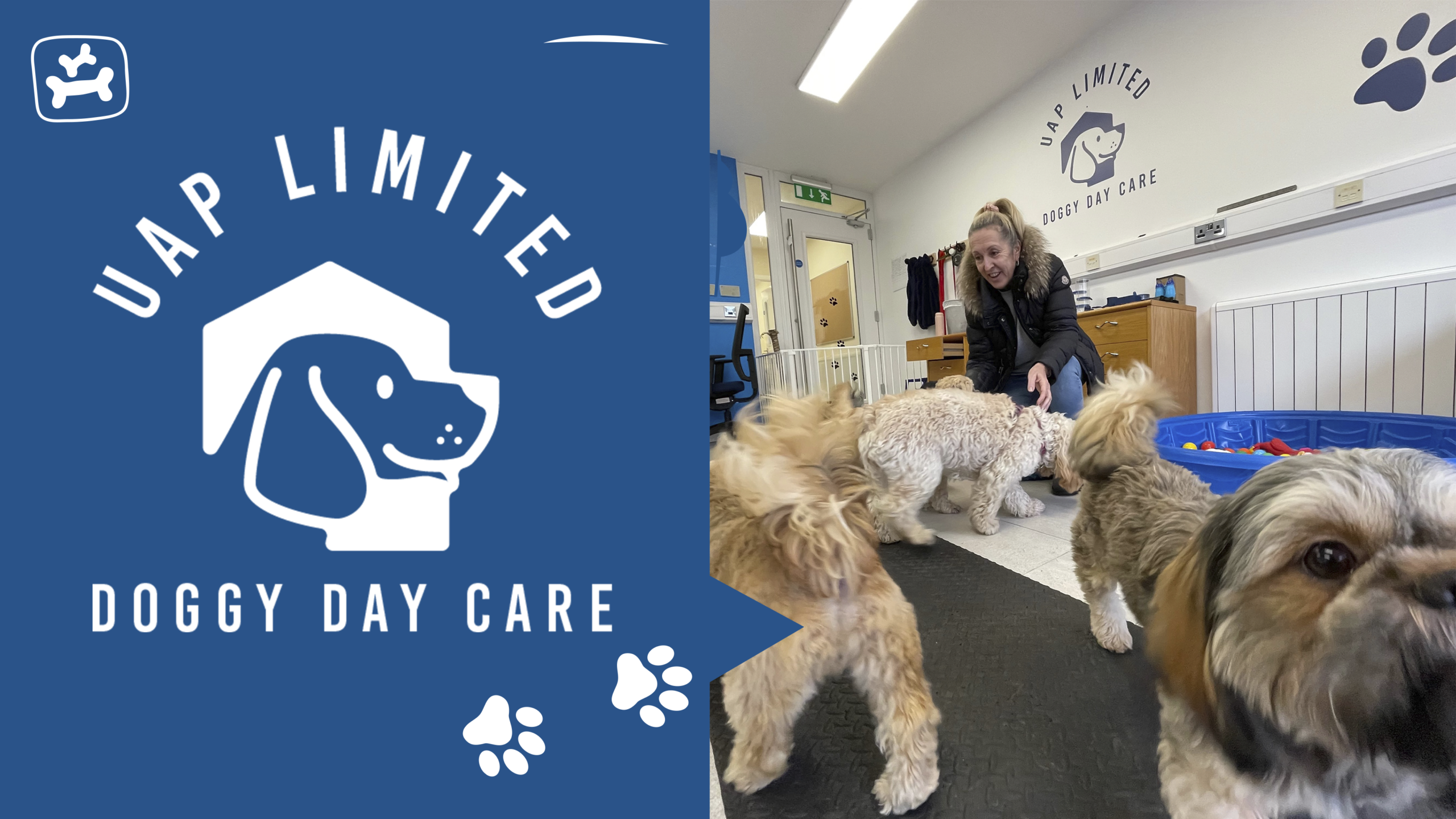 With all staff now returning to the office after two years of lockdowns and disruption, door and window hardware specialist, UAP, is making it easier for staff with pets to tear themselves away from the home office by providing doggy daycare at work.
UAP's operations director, Wendy Rushton, and her pet zuchon, 'Buster', were the new doggy daycare facility's first customer, after UAP's content marketing executive came up with the idea.
Wendy explains: "Myself and my husband, Mark, both work at UAP and have both been working mostly from home for the past two years, so we knew Buster would find it tough to be home alone. There are plenty of doggy daycare and pet visiting services out there, but it's so nice to be able to keep Buster closer and be able to visit him during the day."
"With so many dog owners on the team – many more after all the lockdown puppies that have helped our staff get through the pandemic – we were keen to make Esther's idea a reality. We thought it would be great for staff wellbeing and morale to establish a doggy daycare facility on site, so that's exactly what we've done. We've converted an area of our offices and added the facilities to our staff benefits package, helping both humans and canines to adjust to their new routines."
In addition to investing in conversion of some office space into a dedicated doggy daycare facility, UAP has recruited experienced dog minder, Alison McCann, to run the new doggy daycare facility and occupy the pets while their humans work. Members of staff can use the facility on a free of charge basis and can even take time out to pop in for cuddles with their pampered pups during the working day.
"It might sound barking mad," says Wendy, "but what matters to our team, matters to us. Dogs are members of the family for many of our employees and have helped them through a tough time over the past two years, so this is just one of the ways we're helping them transition back. And it's lovely for me to see Buster so happy to see his UAP pals whenever I'm in the office."
Alison adds: "We can take up to 10 pets and there are usually six or seven dogs at daycare at the moment. I get to spend most of the day playing with them – there are lots of different roles at UAP but my job is definitely the best!"