FIT-ting Product Standards
Published on 12 April, 2016
Blog
Visit us at stand 264 to join us for a journey in product development and innovation at the 2016 FIT Show starting in Telford today!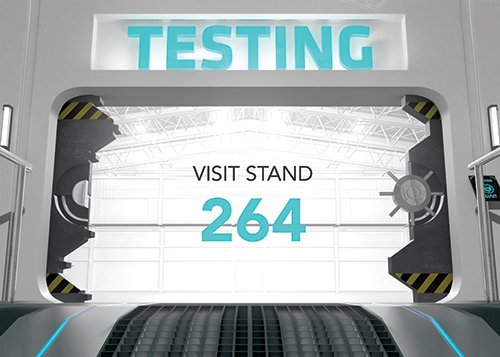 Each stage of our development process is thorough, from the initial design right down to the final product, and that is what our focus is on at this year's exhibition.
You'll be shown every aspect of our product creation process, from design and 3D printing, to manufacturing processes and the stringent testing procedures our products undergo.
3D Printing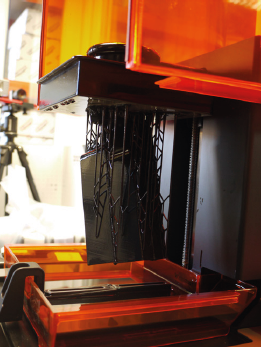 We use 3D printing technology for further and more precise advancement of our products. John, our in house researcher and developer will be at the stand demonstrating just how we do this; with live printers running over the course of the 3 days and streaming videos showing every detail of the process.
Our new and improved door stay is one example of of a product that has been enhanced with the help of 3D printing and is one of the case studies used on the stand. The mechanism was developed and printed in house and we now even have a testing machine to examine how effective it is.
There are many more examples of printed items, including door handles and even models of our very own company mascots such as Sal the Salamander of our Firecheck range.
So if you are interested in how it all works head on over!
Manufacturing
Ever wondered how a product is made? Well we have all the answers at our stand with videos demonstrating the manufacturing process of products such as door viewers and cylinders.
Testing
At UAP our testing procedures are stringent and with an onsite testing centre, we can ensure our products meet the standards we promise. Sometimes test result and accreditations can sound like nothing but numbers and jargon, but if you head over to stand 264, you'll be able to see the machines in action, what is actually tested and what this means about our products.
You'll be able to see the self-adhesive testing machine, which tests the performance of products which use self-adhesive tape such as door numerals and knockers. This is done as the products are mounted and weight is hung from them, testing whether or not they can remain on the door even with additional pressure applied.
The door stay cycle testing machine puts this product through its paces by testing the plastic mechanism that helps to hold the door open. The test measures how durable the mechanism is in regards to ware and if it clicks into place each time. The action of the door opening and closing is repeated on a cycle of up to 100,000 times to ensure a long lasting product.
Alongside these machines is the door viewer angle test, which examines the size of the viewing angle when you look through a viewer. In order to meet Secured by Design specifications a viewer must have an angle of 120 degrees, 60 on either side, and this test measures that.
All these machines will be displayed on the stand to give that extra bit of reassurance that the products we supply are of the highest quality possible.
A Legendary stand!
Ever wondered what it was like be in the presence of a Hollywood star?  Want to have your picture taken with Marilyn Monroe? Well at our stand you can!
With so much success at previous exhibitions we have brought along some famous faces in the form of Marilyn Monroe and Austin Powers, so if you want to get groovy with some awesome lookalikes, head over to stand 264 – a stand as legendary as we are!