Stainless Steel Designer Pull Handles Range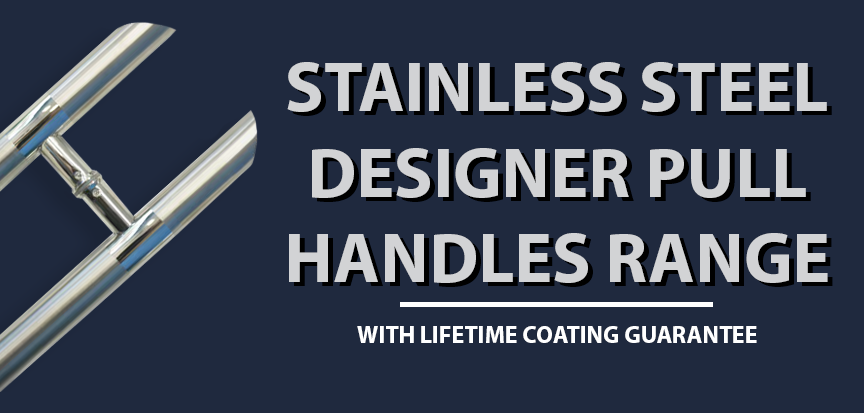 The UAP Designer Pull Handles range is designed for a sleek, timeless look that lasts. The pull handles are manufactured from thick high-grade stainless steel in a mirror polished finish or satin stainless with high shine elements. Each handle is 38mm in diameter and there are two lengths to choose from.
Each of the 6 pull handles is part of our Nanocoast range, meaning they come with a lifetime coating guarantee and are designed to last, having each been salt spray tested to ASTM B117 for 2000 hours. They will not pit, rust or corrode regardless of the environment, making them the perfect addition to any home that will stand the test of time.
These pull handles are designed with simplicity in mind – not just visually, but also in how they're fitted. Each pull handle features hidden bolt through and back-to-back fixings, making them so easy to install on timber, composite, glass and aluminium doors. They are supplied with an Allen key, two Allen bolts on each of the up-stands and have two fixing points with an individual plate on each.
See our Pull Handle Solutions brochure for more information about our Nanocoast and pull handle ranges.