Secure Door Hardware Sells Doorsets
Published on 25 July, 2016
Blog
According to PDS Doorsets, security sells; and we are not short of secure hardware products, with an extensive Secured by Design range.
'Fitting Doorsets of a high standard means providing homeowners with complete peace of mind when it comes to a range of things, including potential intruders, weather and draught resistance, to name but a few.'
'Clearly door hardware has a crucial role to play in achieving this standard and it's therefore reassuring to know that all UAP door furniture has undergone stringent testing. Products with moving parts, such as lever handles, have gone through extensive cycle tests. Letter plates are tested on their security and viewers their quality and viewing capability. This is all done before the product comes onto the market, and it demonstrates, unequivocally, their ability to give an exceedingly high performance, even in years to come – and that's the quality that we want for our doors.'
– PDS Doorsets 
PDS are a bespoke timber door and window company distributing across the UK. They are passionate about crafting quality products and always seek to exceed customer expectations. They understand the responsibility that comes with suppling doors in regards to safety and security.
---
We supply a broad range of Secured by Design approved products, including viewers, letter plates, door handles, cylinders and a door chain. All have passed the strict security testing set out by the police enterprise.
Fabricators and installers are starting to realise the importance of the Secured by Design initiative. By having products which are SBD approved, they have full reassurance that they are made to a high standard and with security in mind and in this day and age, that's what matters to the consumer.
Door Handles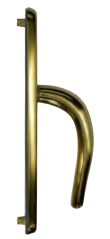 Our high security handles have a range of security features, from drill resistance to cylinder and handle snapping protection. They are 2 star BSI Kitemarked and even 1 hour fire rated.
Available with either a 219mm short backplate or a 243mm long backplate the handle is easy to fit and self-adhesive tabs which are also water resistant.
Cylinders
we supply both 1 star and 3 star Kitemarked cylinders, each with different levels of security depending on what you require. The 3 star, anti-snap cylinder, Kinetica, has the maximum security rating and defends against picking, drilling and of course lock snapping. It has patents pending for it's anti-tilt mechanism and uses a patented timing system that defends against bumping but without using trap pins.
The UAP+ Cylinder which is 1 star Kitemarked, also uses our patented anti-bump feature and incorporates sacrificial cut lines which break of when force is applied to the cylinder, protecting the central mechanism.
 Letter Plates 
We have numerous Secured by Design letter plates, each with unique anti-vandal features. The Iplate is our most modern looking letter plate with a unique frameless design. Certifire approved letter plates are all Secured by Design as are our 60 minute fire rated products. Both Doormaster and Framemaster plates have anti-vandal outwards facing brushes for added security.
Click here for SBD letter plates 
Door Viewers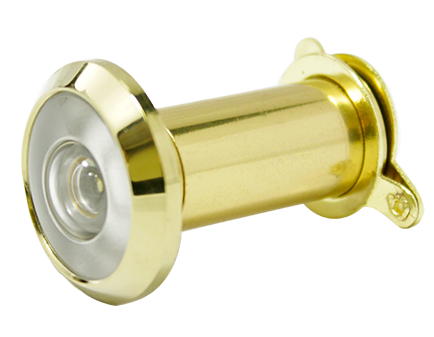 SBD door viewers have been tested to DHF TS002:2009 standards; included in the range are both 12mm and 14mm viewers, as well as wide angle and even super wide angle. You can also get Secured by Design viewers as part of our Nanocoast collection.
Click here for SBD door viewers 
Door Chain 
The latest product to be given the SBD stamp of approval is our high security TS003 door chain, which has been meticulously designed to withstand force and secure a door.
Click here for our SBD Door Chain 
For the full Secured by Design Range go to: SBD Collection