Play Mix and Match with our TS008 Solutions!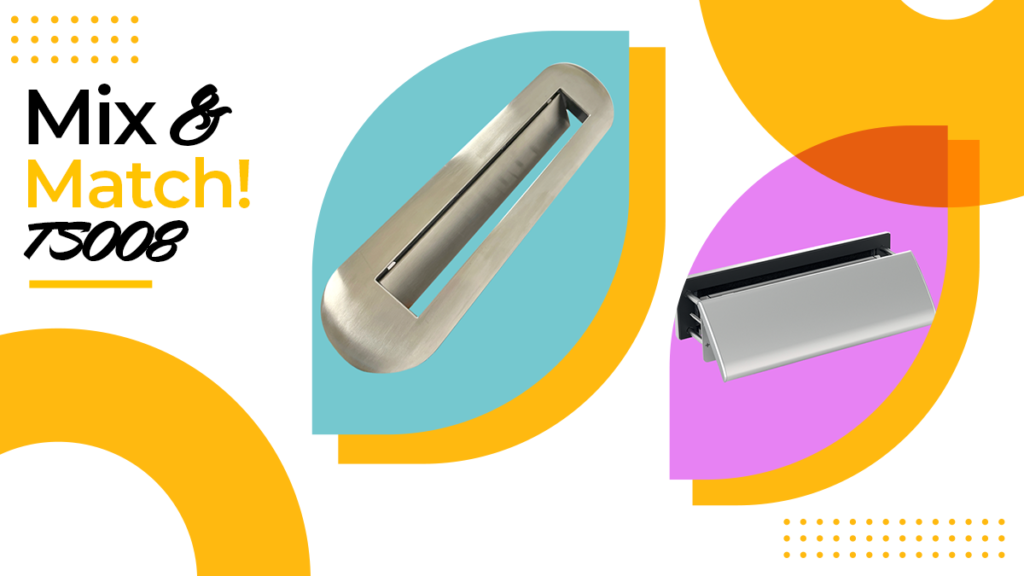 UAP is introducing new products for our TS008 letterplate solutions! We have designed a new inward-opening external letterplate and the iPlate option that can be combined with the Soterian/Soterian Slim internal parts. You can mix and match our different internal and external products in the TS008 range for a look that suits you!
We developed the new inward-opening letterplate and the iPlate to give sleeker design options for the emerging high-end retail market and new builds, and to offer additional choice for the end consumer. Our new inward-opening letterplate is designed opposite to the existing letterplate on the market with a flap coming outwards. We went back in time and studied Victorian letterplates and the ever-popular inward opening systems that have been in existence for generations. It is teamed with the Soterian Slim internal section but can be mixed and matched with any of our TS008 options, and is available in three finishes; Mirror Polished, Satin Stainless, and PVD Gold.
Or choose the iPlate external TS008 – considered the most innovative letterplate in the world, it's the perfect addition to any front door. It features a unique frameless design and many security features that prevent common methods of attack such as letterbox fishing. This external part can be fitted with any UAP TS008 internal letterplate, so you can create a solution that suits your needs perfectly.