New ORO & ORO Brochure from Intelligent Hardware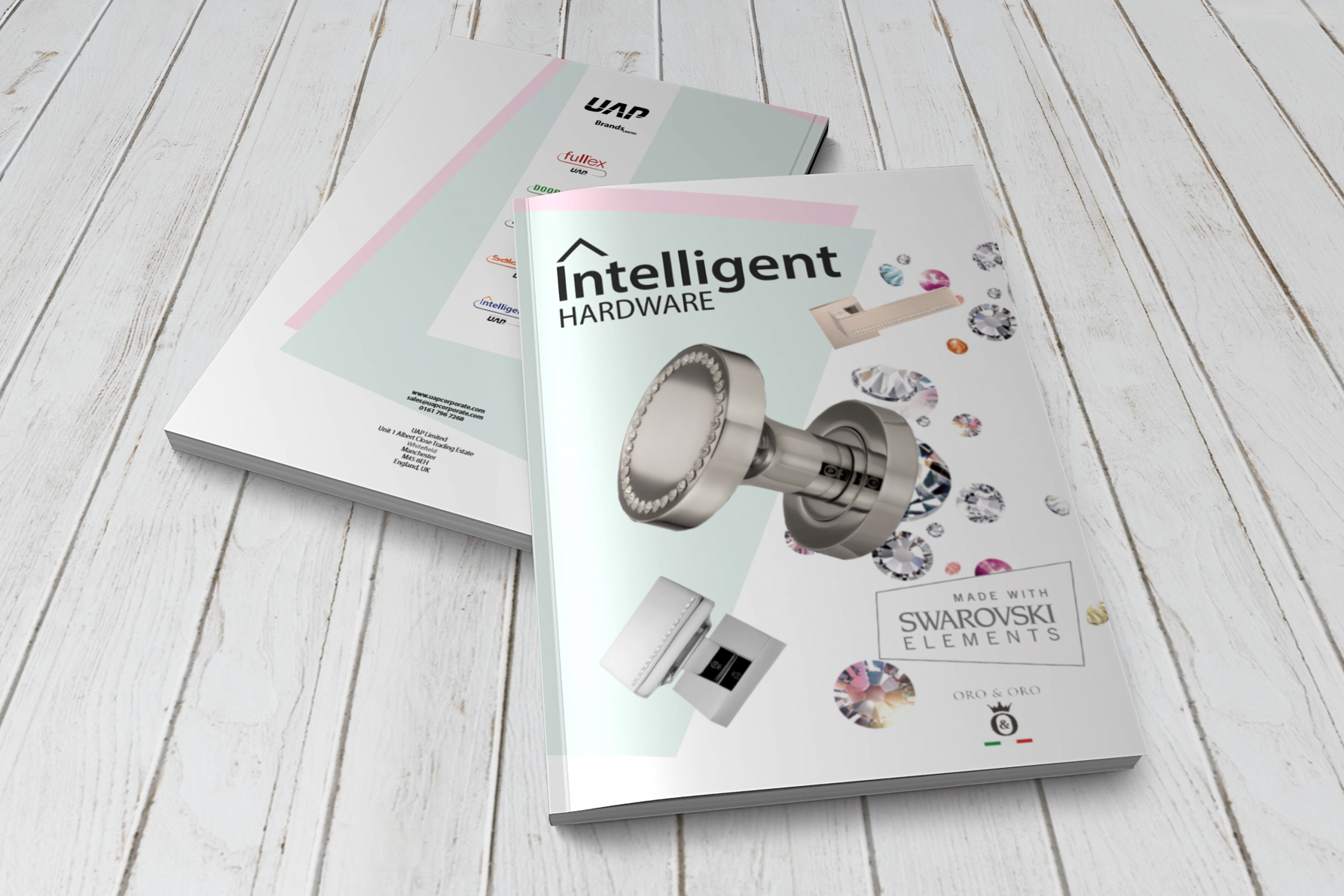 Following the recent acquisition of Intelligent Hardware, UAP are proud to unveil the brand's newest brochure featuring ORO & ORO, an Italian brand of door furniture that Intelligent Hardware supplies.
ORO & ORO (Oro, meaning 'gold' in Italian), produces designer and luxury styles of door hardware intended to elevate the look of consumer's homes and translate their personality into their property.
The brochure seeks to attractively display the products to consumers while also being clear and informative. Each product listing is detailed with the product dimensions, codes, finish, and details about the product's fixing screws. The Swarovski crystal element section also makes clear that the products come with an attached tag that guarantees the use of genuine Swarovski elements by the manufacturer.
Featured in the brochure are Azore and Zircon from the Swarovski line, followed by Pisa, Parma, Rimini, Webb, Tivoli, and ORO, as well as some 'finishing touches' including escutcheons and thumbturns.

Rimini and Webb, two of the handles featured in the new brochure
The brochure also debuts a new look for Intelligent Hardware, with a rebranded logo and cleaner visual style, intended to widen the brand's reach without departing completely from its origins. This is the first Intelligent Hardware branding change to be enacted since the buyout, signalling the direction that UAP will be taking it in in the future.
Download your free copy of the new ORO & ORO brochure.