Ian Firth Hardware offer UAP 1* Cylinder range
Established in 1982, Ian Firth Hardware have extensive experience in the manufacture, sales and distribution of residential doors and hardware. They offer a variety of hardware solutions  to meet every requirement, including stocking the UAP 1 * cylinder range.
UAP 1* cylinders are packed full of security features effective in preventing the most common break-in methods – bumping, drilling and picking. It has sacrificial cut lines on either side of it which break away to this line when force is applied – protecting the locking mechanism, keeping the remaining cylinder intact.
What's more out 1* high security cylinders come with a £5000 anti-burglar guarantee scheme.
On the rare occasion that a burglar is able to gain entry via one our cylinders we will cover the cost of your customer's stolen items up to the value of £5,000. You can find out more about our anti-burglar scheme here.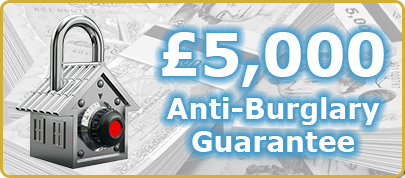 Our 1* cylinders have been designed in accordance with the British Standards Kitemark and awarded the "Secured by Design" approval by the Association of Police Officers.
To find out more about our extensive cylinder range please click here. Alternatively call a member of our sales team today on 0161 796 7268.
For more information about Ian Firth Hardware, head here.