How to Choose the Right Door Hinges – What to Consider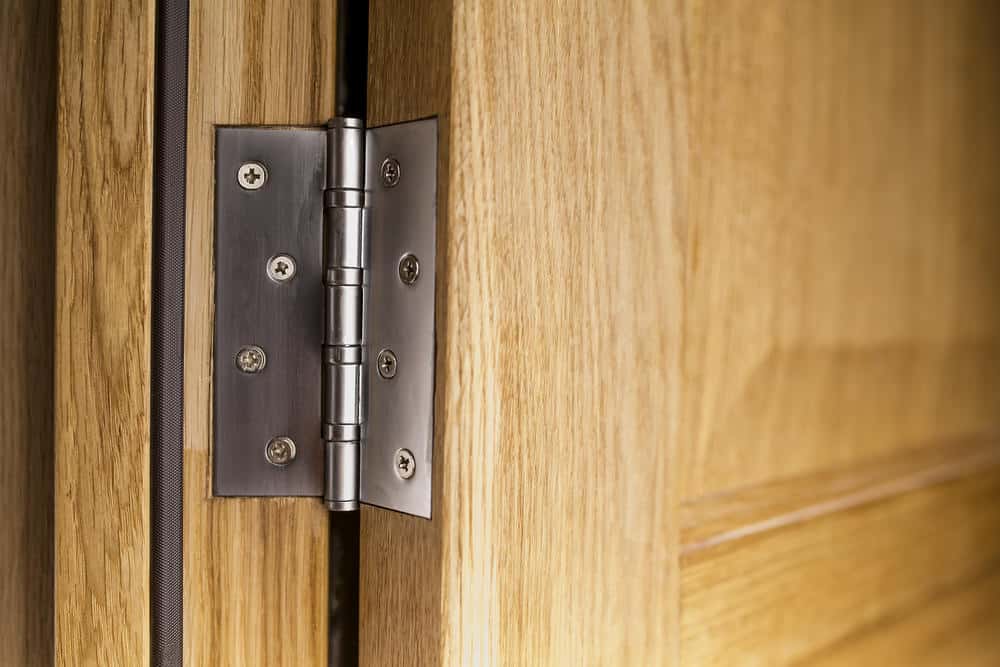 Hinges are a very important part of a door, as without them, a door will not be properly attached to the frame and will not function properly, which can also become a safety issue. It can be extremely frustrating to have to use a door that has improperly fitted, faulty or inappropriate hinges, and it can even be a health and safety issue – Fire Doors, for example, require fire-rated hinges to be properly fire safe. Choosing an appropriate hinge is just as important as selecting the door's lock and handle due to their contribution to functionality. There's also many different types to choose from, so it can be difficult to know which one is right for your project. This guide will explain various types of hinges and their uses so you can make an informed choice, and UAP provide a wide range to suit most door types.
Butt hinges are the most commonly used hinges for internal residential and commercial doors, and are a good choice for light to mid weight doors. They provide a neat and discreet finish to a door, and are also budget-friendly. You can also use butt hinges on other applications such as cabinet doors.
They are comprised of two matching leaves joined by a metal pin. A possible drawback of standard butt hinges is that they require a recess to be cut into the jam and door for a flush installation.
Loose pin butt hinges have a centre pin that can easily be removed from the barrel to separate the hinge which allows the door to be uninstalled without having to remove the hinge from the door or the jamb.
In pin hinges, the leaves on either side overlap the knuckle. This type of hinge should not be used on outward swinging exterior doors as they would create an opportunity for burglars to remove the door and gain entry to the home.
Ball bearing hinges, as their name suggests, use ball bearings to reduce friction in the hinge. This allows them to move much more smoothly and silently. The ball bearings within the hinge also help to distribute the weight of the door more evenly for smoother operation.
They are ideal for any internal door and work very well with heavier doors. Maintenance via periodical oiling/lubrication is still recommended.
Button tip hinges are ideal for doors that need little security, such as cupboards, cabinet doors, lids, etc.
These hinges are designed to sit flat to the door to provide a neat finish on lightweight and low-security doors, similar to button tip hinges.
Washered butt hinges work in the same way as pin hinges, but they incorporate small washers which make opening and closing the door easer and promote the longevity of the hinge.
Spring hinges are self-closing – the spring mechanism in the barrel allows the hinges to automatically close the door as an alternative to door closers. This is handy for doors that should be kept closed for various reasons. The closing power of a spring hinge can be adjusted to your preference.
Fire doors need complete fire-rated hardware, including hinges. If one component of a fire door is not properly fire resistant, then it will allow fire to spread. Our UAP fire rated door hinges are versatile butt type hinges, designed for timber doors and are tested to Certifire FD30 and FD60.
UAP also provide 3D adjustable composite butt hinges which allow for full adjustment for a perfect fit. They're quick and simple to fit and suitable for both composite and Upvc doors. Their adjustable fit makes them extremely versatile and suitable for most door types.