FrameXpress provide 3 star security
Based in Telford, Shropshire, FrameXpress is the largest independent Window, Door & Conservatory Fabricator, providing a vast choice of premium uPVC and aluminium products.
After viewing our 3* star cylinder solution, we are excited to announce that FrameXpress have added the UAP 3* Kinetica cylinder to their range.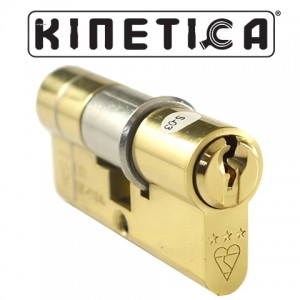 The need for 3 star cylinders is ever growing, with manufacturers and installers opting to install a 3 star cylinder on PAS24 doors.
UAP and Fullex have combined their expertise on the 3* cylinder market, developing the best value for money 3* cylinder on the market – the Kinetica.
By utilising the UAP patented timing pin and the Fullex anti-snap solution, the Kinetica cylinder proves to be a highly secure and innovative product. It is Secured by Design Approved, comprising the anti-bump, anti-drill, anti-pick and snap resistant security features.
With other anti-snap cylinders on the market, once a cylinder is snapped at the outside end, the inner section is heavier and will tilt providing a small gap to gain forced entry to the bolt. However Fullex's simple and innovative anti-tilt ring is highly effective in preventing this happening.
Kinetica uses a standard keyway allowing replacement keys to be readily cut. This also means UAP timing pins can be used to stop cylinder entrapment, whereby the cylinder cannot be opened from the inside of the property, causing the occupant to be trapped.
The Kinetica range is available in 3 finishes: satin nickel, polished brass and polished chrome and the cylinder is available in a range of sizes.
With quality in mind, the Kinetica can be re-pinned as a keyed alike or even master suite range offering greater flexibility for customers. The 3* Kinetica can even be keyed to the UAP+ 1* range of cylinders.
Anti-Burglar Guarantee
Whatsmore the Kinetica cylinder provides an anti- burglary guarantee of up to £5000 to cover costs for stolen goods.
We are so confident about the quality of the Kinetica cylinder, that in the event that an intruder is able to break in your customer's home via the UAP cylinder – and their insurance company refuses to pay out – they are covered under the UAP anti-burglar guarantee.
You can find out more about the UAP anti-burglar guarantee here.
Features include: 
To find out more about this fantastic 3* security solution click here or contact our sales team: 0161 796 7268.
For more information about FrameXpress, click here.