Firemongery Soterian: Stylish, Secure & Fire-Rated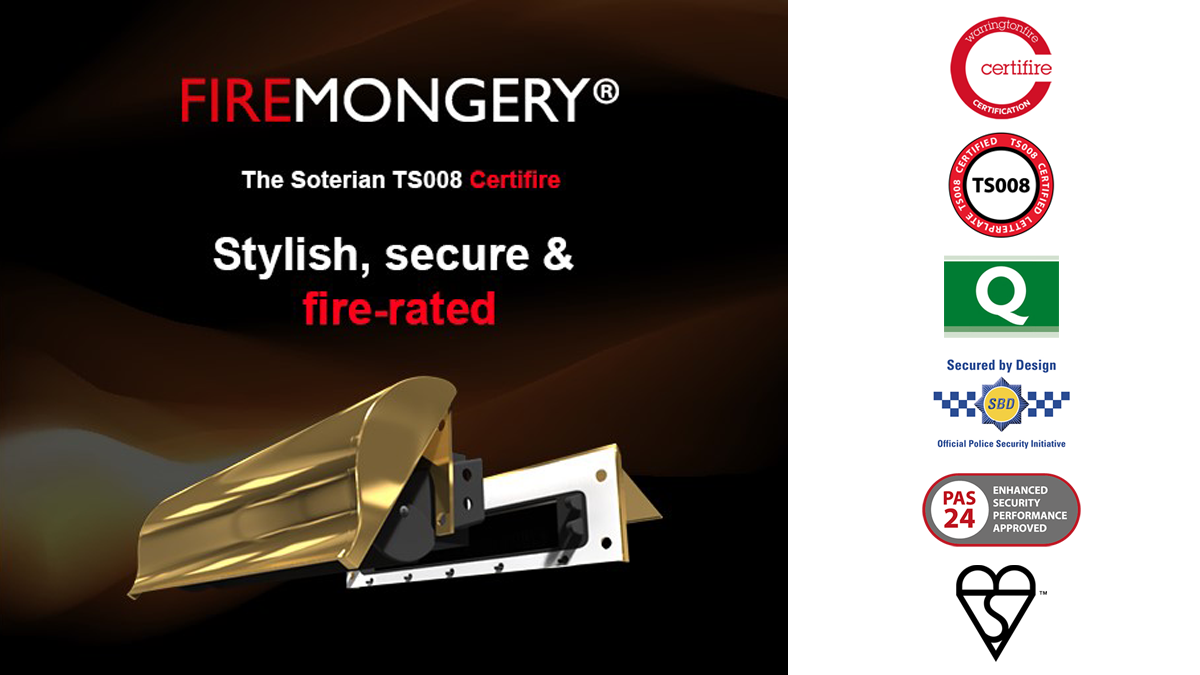 High quality fire door hardware is essential for maintaining the safety of any property, and the letterplate on the front door is no exception. FIREMONGERY can provide the highest level of fire protection with the Soterian TS008 Letterplate, approved by Certifire in 2019. Fire safe hardware must go through a rigorous program of tests and the Soterian passed with flying colours after its independent testing by Warringtonfire Testing & Certification Ltd. It is officially certified for use on FD30 and FD60 timber doorsets.
The Soterian also features a wide and important range of other security features to prevent opportunistic attacks, able to protect against the most common attack methods such as physical force, fishing and lock manipulation, functioning as an all-round high performer.
The features, functionality and certification goes beyond TS008; it is also Document Q compliant, Secured by Design, PAS 24:2016 Compliant and BSI Kitemarked, so you can be secure in your choice. UAP, FIREMONGERY parent company also provides a revolutionary mix and match solution, allowing you to choose different finishes for the internal and external frame, giving you ultimate control over the look of the letterplate.
For a fire safe, high security, certified letterplate that looks the part, look no further than the Soterian.
If you would like to know more about the Soterian, please email our team at [email protected]