Document Q: Letter plates, Cylinders and High Security Handles
Published on 24 March, 2016
Blog
"Letter plates where provided should have:
– a maximum expenditure of 260mm X 40mm
– be located/ designed to hinder anyone attempting to remove keys sticks or insert their hand. For example by incorporating a flap or another access restricting feature.
Letter plates meeting the requirements of the Door and Hardware Federation's technical specification, TS 008:2012 have been shown to protect against the attacks above."
SBD Letter Plates
If you want a letter plate in line with Document Q guidelines, all of our Secured by Design Approved letter plates will do the job.
They comprise of anti-vandal features that prevent criminals putting anything through the letter box and an ultra-flexible flap that opens to 180 degrees – unlike many others in the industry. The letter plates can withstand hundreds of openings and are Secured by Design Approved conforming to BS EN 1303:2005.
Our fire rated letter plates are designed to stop the spread of fire onto a door using revolutionary features such as intumescent lining and non-heat absorbing washers that attach the metal fittings.
Zero Lift+ 1* Cylinders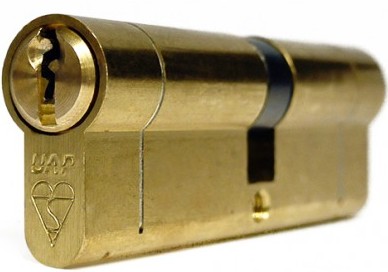 This 1* BSI Kitemarked Cylinder contains security features that will protect against lock snapping, bumping, picking and drilling. It uses hardened steel anti-drill pins and 3 anti-pick pins on either side of the cylinder; the sacrificial cut lines provide a challenge for any lock snappers and the unique, patented timing pin system will provide the ultimate defence against bumping.
It is Secured by Design Approved and comes with 800,000 different key combinations.
Kinetica 3* Cylinder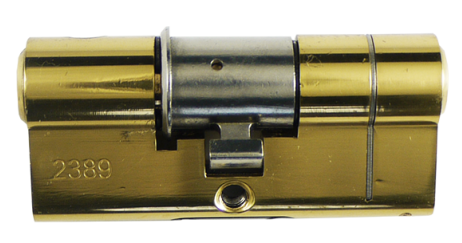 With the highest security Kitemark the Kinetica utilises all of the security features of our other cylinders. With anti-pick and anti-drill features as well as the patented timing pin system which is highly effective against bumping. It incorporates an anti-tilt mechanism which makes it more effective than other anti-snap cylinders against lock snapping – and a patent has been applied for this.
It is Secured by Design Approved, full keyed alike and master suite services are available.
2* Cylinder Guard (Version A & B)
This 2* BSI Kitemarked Cylinder Guard can be used with any door handle; it is compatible with the majority of locking systems and can be used in combination with nearly all euro cylinders.
The cylinder guard contains features which make it extremely difficult to drill out or for a screw driver to be inserted; it contains anti-axial rotation lugs to prevent twist attacks and is made with high strength, high impact metal.
The product is Secured by Design Approved and conforms to TS 007:2012.
2* High Security Door Handle Short Back plate & Long Back Plate
Ergonomically shaped and designed to withstand handle and cylinder snapping, our High Security Door handles are also drill resistant and incorporate attack resistant self-adhesive tabs for extra strength.
Combining a 2* door handle with a 1* cylinder will give you the 3* door security needed to get a PAS24 door, and the handles are Secured by Design Approved.
To check out the full Document Q requirements yourself go to: UAP Document Q