CTG Windows offer UAP Window Restrictors
Based in Hayle, Cornwall, CTG Windows are a manufacturer and installer of windows and doors. With over 25 years experience in the industry, they pride themselves on providing secure and trusted products. With this mind, CTG Windows have started taking the UAP Window Restrictors.
Our window restrictors, whether fixed or lockable, have been designed with child safety and high security in mind.
In the UK alone, it has been reported that over 4,000 children under the age of 15 fall out of windows each year. With this in mind the UAP window restrictors provide a simple solution to improve window security.
The window restrictor can be used on all types of windows and doors including uPVC, composite, aluminium, wooden and metal profiles.
How does it work?
The UAP window restrictor has a 20cm long cable, which limits the opening of the window to under 10cm. Not only does this prevent children from squeezing through the gap, but it also allows enough air to circulate around a room. But the standout feature on the window restrictor is the strength of the cable. It can withstand forces over 100kg, which is twice the industry standard and is made from hardened steel, making it extremely difficult to cut.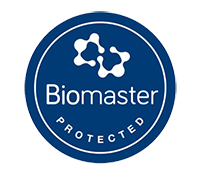 Whatsmore, as if the UAP window restrictor wasn't safe enough –  it is also Biomaster protected. The Biomaster Antibacterial Technology is an integral part of the product, providing effective antibacterial protection and reducing the threat of cross-contamination from harmful bacteria.
Fixed and Lockable Window Restrictors
Within this range, UAP offer both fixed and lockable window restrictors – the main difference between the two being that the fixed window restrictor cannot be unlocked and so cannot be fitted onto fire escape windows. This makes it ideal for places like hospitals, schools, nurseries and more, where there is a need to restrict the window opening fully.
The window restrictor is available in 6 finishes and colours – White, brown, gold, chrome and black, to colour match with a variety of window hardware.
For a detailed look into the UAP Window Restrictor, head here. Alternatively you can contact a member of our sales team on: 0161 796 7268.
To find out more about CTG Windows, click here.