Kamas Defended, 3 Star Kitemarked Cylinder – Kinetica
Published on 2 August, 2016
Blog
Want the highest security cylinder on the market? Want to offer your customers the best protection from burglars and intruders? Choose the 3 Star Kitemarked Cylinder – Kinetica!
Both BSi Kitemarked and Secured by Design approved it also conforms to the latest EN1303:2012 standards.
---
Anti-snap
The cylinder has an anti-snap cut line; so when force is applied to the end, the cylinder will break away to the anti-snap line only, leaving the remaining cylinder operational and the locking mechanism intact. But in the event the cylinder is snapped at the centre, extra security features have been added.
The Kinetica Axial Movement Attack System offers even more protection to the rotation cam as it stops it being turned when the cylinder is snapped. Kamas, which is what we have called the system, allows the drive bar to move axially backwards within the cam. It is the fact it can move backwards, and its bevelled shaped end that make it virtually impossible to grab with a tool. We've also found a way to stop the drive bar from shooting off the cylinder core, which can happen when the cylinder is snapped due to the pressure of the internal spring.
The Fullex anti-tilt mechanism also helps protect the lock bolt. Once a cylinder is snapped it becomes unbalanced; the weight is all on the internal side and as a result the cylinder will tilt. This exposes the lock bolt and creates a small gap for a burglar to gain access, possibly with a small flat screwdriver. The Fullex anti-tilt ring stops this happening – it is amazingly simple but surprisingly effective.
Anti – Bump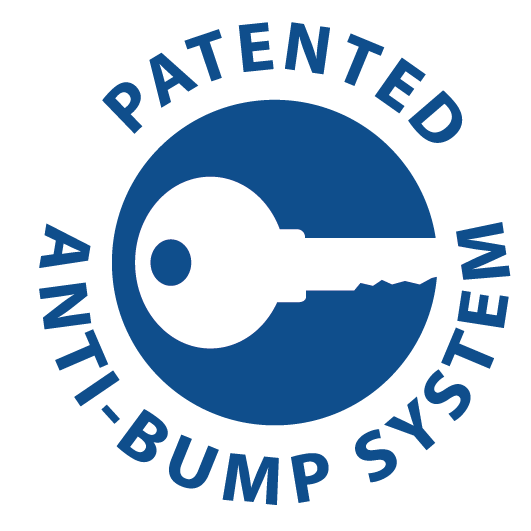 We have a patented timing pin system which protects against lock bumping but without the use of trap pins. Trap pins cause cylinder entrapment – which means the cylinder will lock up and won't open from the inside – creating a fire hazard. The Kinetica doesn't use trap pins, so doesn't have this problem. Once bumped the lock remains operational from the inside.
Anti-Drill 
There are 7 x hardened steel anti-drill pins in each side of the cylinder. Plus all moving pins are nickel plated hardened steel 50 HRC minimum for added protection.
Anti-Pick 
There is a minimum of 3 anti-pick pins in each side of the cylinder which makes it extremely difficult for a common burglar to pick it.
---

Other Features 
Kinetica has a much tighter keyway than other 3 star cylinders, which makes it harder to insert tools and picks to manipulate the lock. It is flexible in terms of master suiting and has patents protecting its features – meaning you won't find this kind of mechanics elsewhere!
– Over 800,000 different key combinations
– Unrestricted key way so replacement keys can be readily cut
– Full Keyed alike and master suite services available
– Easily keyed alike to UAP+ 1 star cylinders and UAp 6 pin rim cylinder